5 Top Tech Startups for the Cash-strapped Startup
Those horror stories you read about are just around the corner — the entrepreneur who lost everything. How are you supposed to grow when you don't have any money? Your stomach churns with anxiety.
Money is the root of startup angst, and it doesn't have to be.
Learn how these top tech startups help solve your financial woes.
1. Slack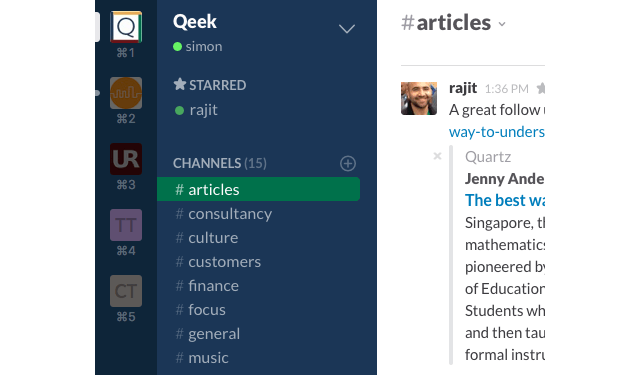 Viewing a channel in Slack
Dream of joining the top tech startups list? Slack is essential. A powerful communication tool that keeps you in touch like never before. It is the solution for running a company that excels in transparency and collaboration.
"Look in Slack" becomes the go-to answer. What was that article you shared last week? What did we say was next on the roadmap? Who recently signed up to our mailing list? Easy to setup channels and integrations are key to a Slack-oriented startup.
What's free?
Archive limited to 10k messages
Unlimited users
10 integrations (unlimited via webhooks)
2. Mailchimp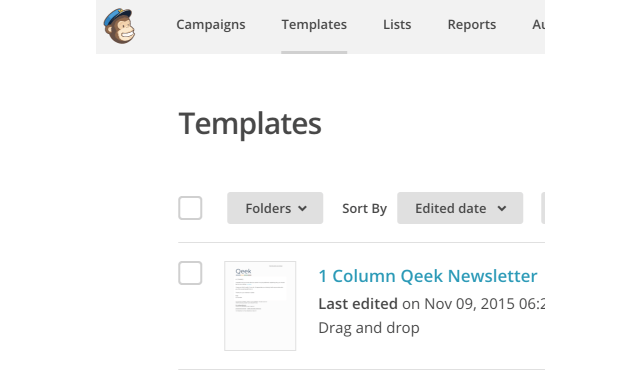 Creating an email template in Mailchimp
It used to be a complete headache to manage a successful mailing list. Not anymore, with Mailchimp. Whether you're writing your first email campaign or your 653rd, it is now easy, intuitive and surprisingly fun.
Mailchimp specialises in deliverability, so you can send your emails with complete confidence. Track subscribers, analyse engagement and create rich newsletters, all for the price you paid to read this article.
What's free?
2,000 subscribers
12,000 emails/month
Unlimited integrations
3. Meteor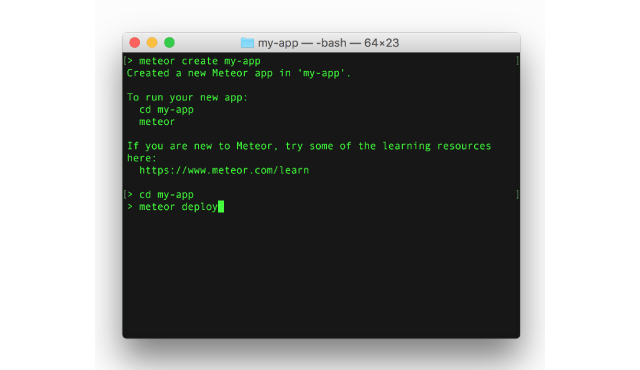 Creating and running an app in Meteor
How do you build a product with no money and minimal effort? How do you rapidly prototype to discover the right product? You'd be hard pressed to do better than Meteor. It will get you off the ground with advanced features and minimum effort.
Build cutting-edge, real-time apps in no time at all. Meteor has an active eco-system and future top tech startups are being launched with it at an incredible rate.
What's free?
The entire framework — it's open source
1000s of useful packages
Fully-fledged example apps to get you started
4. Typeform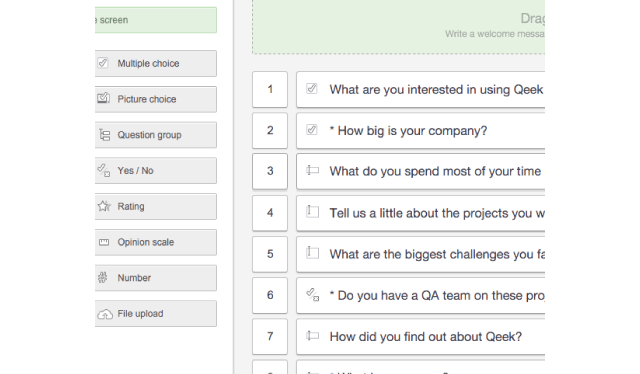 Designing a survey in Typeform
Learn from your target customer early and often. For that Typeform is our go-to tool, a world ahead of competitors.
Create accessible surveys, mobile-ready and with low barrier-to-completion. Get extensive reports, analytics and even integrate with your favourite tools.
What's free?
Unlimited surveys & responses
Notifications
Templates
5. Prismic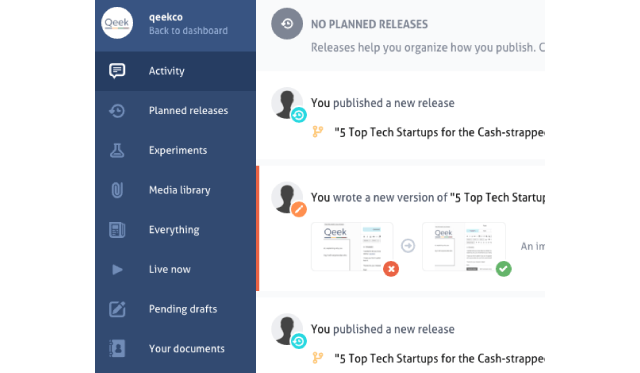 Viewing recent activity in Prismic
Need to manage your content, want more flexibility than WordPress but don't have a team to build your own? Look no further than Prismic. In fact, I encourage you to go and try creating your own site right now.
High performance, powerful API with complete management UI to build low-maintenance sites at breakneck pace. What are you waiting for?
What's free?
1 user
All writing features
Unlimited storage
What about you, what top tech startups save you cash? Let us know below.